Last month it was time again for the International Heritage Fair that took place at the prestigious Carrousel du Louvre in Paris. More than 350 exhibitors from all over the world came together with the common aim of boosting and promoting French and international heritage.
To celebrate the 25th anniversary of the exhibition, the French Minister for Culture, Franck Riester, the French First Lady, Brigitte Macron, and Stéphane Bern, star TV presenter and ambassador of the French national heritage programme, were all present at the opening ceremony of this year's show.
For Global Expo Services, who have been the official transporting company of the exhibition since 2010, this year's show was special. Véronique Barlay, Project Manager Fine Arts and Events, tells us why.
"It was a busy event for us as we had a lot of customers to look after," she says. "We are used to dealing with a lot of unusual transports but this year, there was a fairly special one. In fact, we were asked to transport and set up a bas -relief coming from the collection of the Palais de Chaillot, the Museum of French Heritage and Architecture."
This very fragile plaster piece coming from St. Savin Abbey, weighs more than 400kg with a height of nearly 3m (275cm).
"No less than eight men were necessary to lift the transport box which didn't fit into the freight elevator," Véronique explains. "Then the piece had to be taken out of the box and stabilized, for which still four men were required. Of course, for such a valuable and fragile piece, we took all possibly precautionary measures, not just for the transport and set-up but also for its safekeeping at the stand during the whole exhibition."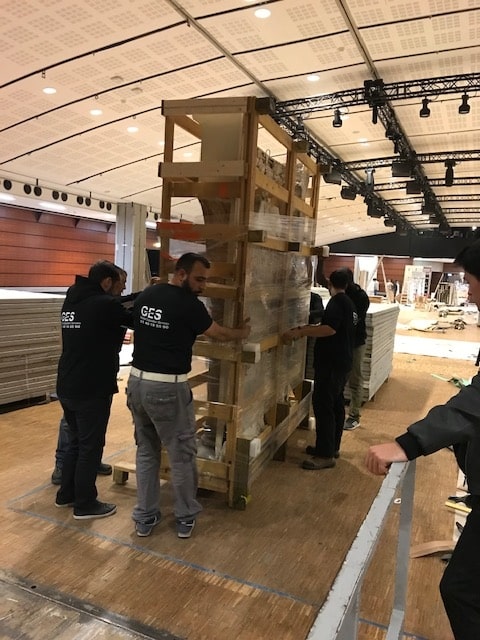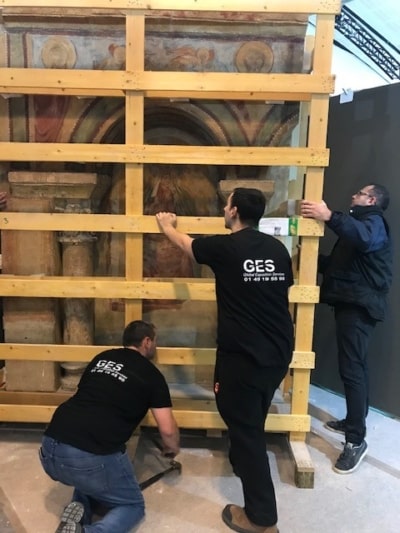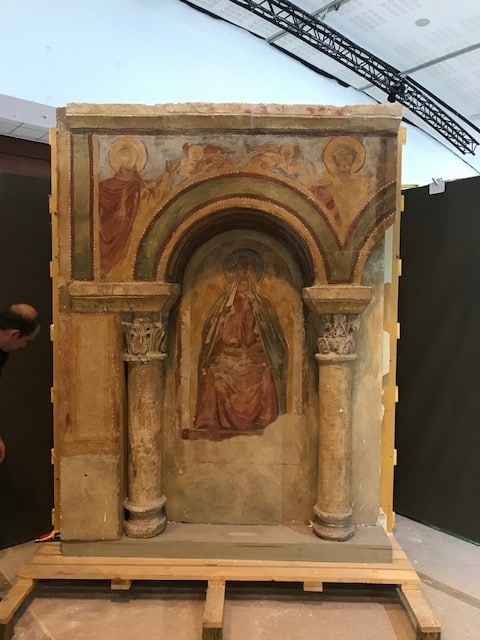 "Due to its historic heritage, moving around the Carrousel du Louvre is not easy, so our pre-event planning has to be carried out perfectly", Véronique explains. "Access, for example, is via an underground parking with limited numbers of vehicles at the same time. But as the official partner of the exhibition, we had priority access which made things a lot easier."
Both the workshop that was looking after the restoration as well as the museum staff, who were all present all through the operation, were initially a little worried as the piece gets rarely moved. But as it got handled with special care, they were very pleased with the outcome.