When a Japanese car manufacturer decided to showcase their latest electric hyper car at the Paris Motor Show last September, they called GES. Why? Because it takes expertise, experience and nerves to transport, unpack and set up a sports car worth over 3 million Dollars which goes from 0 to 100km/h in less than 2 seconds. Less time than it takes a Formula 1 car! So GES was the perfect partner.
Sandra Ruppé, the company's logistics manager and specialist for fragile transports, takes us through the journey.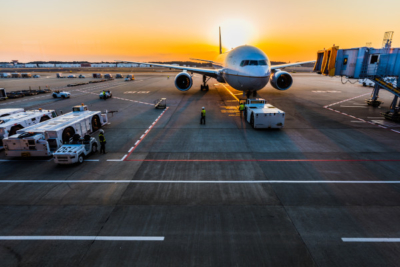 "Five days before the start of the Show, we took receipt of the car at Paris CDG international airport. After having completed the usual customs formalities without any issues, we then transported the car to its final destination in the South of Paris where the Motor show took place."
"Before the car could be set up at its stand at the Show, a few steps had to be completed first.
The car had arrived from Japan in a wooden box, for maximum protection. So the GES staff present at the airport first unloaded it with a fork lift before they could begin the unboxing."
.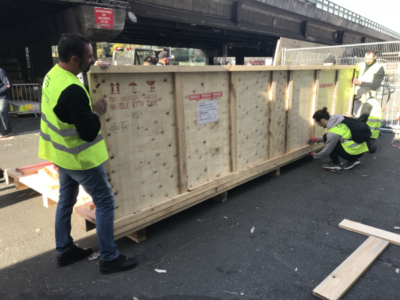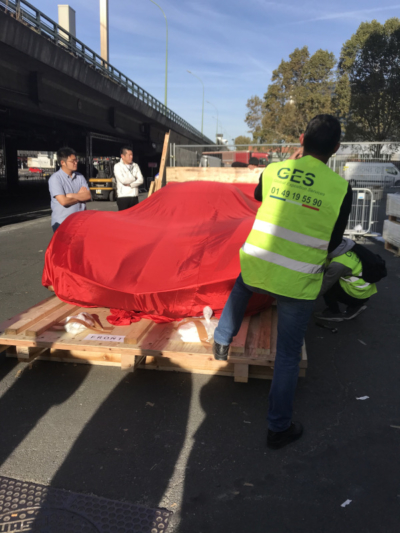 "Progressively, the car was being unveiled…"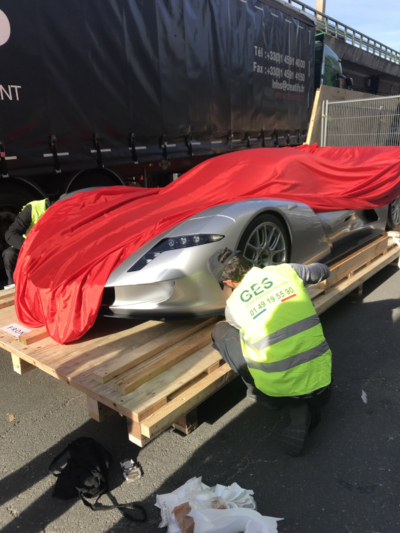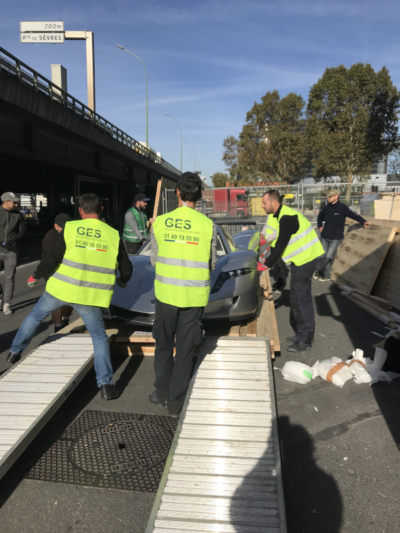 … until we could finally start to get it out of its box…
… and move it to its final destination inside the Paris Motor show."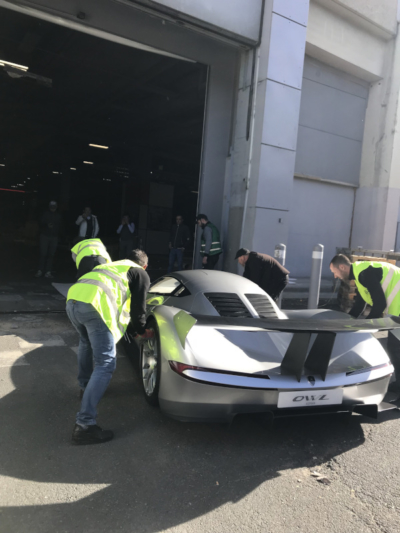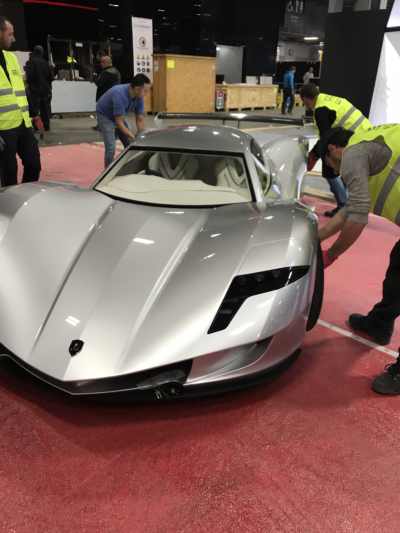 "The GES staff also handled the whole set-up at its stand in the presence of the Japanese owner. The wooden box got stored out of sight until the end of the event.
"At the end of the Show, we then completed the whole process in reverse order and made sure the supercar arrived safely back at the airport, ready for its flight to Japan."
Sandra has a background of 20 years and regularly handles these delicate transports every year. When asked what it takes to carry out such transports without a hitch, she says with a smile: "Know-how and experience of course but also a lot of improvising when things don't go as planned. Staying calm at all times also helps and a good team. Without them, I could not do what I do." But Sandra doesn't only handle cars. She has organized the transport of many other valuable products but that story will be told another day…