Maëlle was working in the freight area at CDG airport when she heard that GES were looking for someone to develop their marketing activities. After five years, she had collected extensive experience in import/export operations, in both air and sea transports, so she decided it was time for a new challenge. She applied for the job, passed the interviews with flying colours and joined GES at the beginning of this year.
"There are a lot of similarities with my previous job which forms the basis of getting my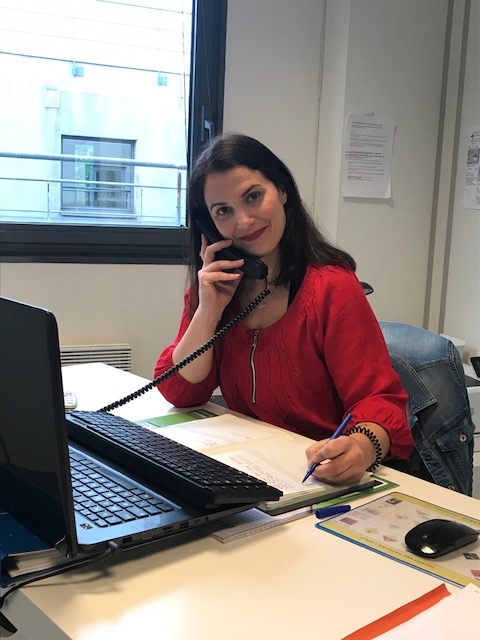 work at GES done. However, I am also learning a lot of new things, which is great," she explains. "Before, I mainly organized transports and completed customs procedures, now I am in charge of contacting potential new customers who are planning on participating or hosting an event, somewhere around the world. I need to evaluate all possible issues and find the most adequate solutions to their transport requirements, in cooperation with the best partners operating on an international scale. It is also my job to find those partners." When you know that the products GES transports are very often expensive or fragile, like fine arts or sports cars, then you understand that there is no place for mistakes.
Maëlle particularly enjoys the diversity of those events. "I can find myself organizing transports to anything from fairs and exhibitions, to cultural or sporting events and even private functions." Every event has its very own demands and various issues can arise, something that Maëlle has learned to master in her former job and continues to do so at GES. "I enjoy finding the right solution for each customer and answering their queries. My experience also helps me to anticipate any possible issues and to make sure they are solved, so that the transport can be completed as planned."
Another perk of her job with GES is the fact that she can practice her English on an everyday basis. "The practice of this language is essential in international transport. All communication with the agents is done in English, but also with our foreign customers, or the transporting companies. All official transport documents are also in English." When you know that Maëlle learned the language 'on the job', it is not too much to say that it is an achievement to be proud of.
As she is relatively new to the job, her next target is to master all operations from A to Z, that is from finding the client to ensuring the delivery to its final destination.
No doubt the challenge will be mastered in no time.